Tips for DIY Backyard Remodeling
My family and I spend a great deal of time outdoors, and our backyard is like our oasis. Each year we have been able to add a little more to make it more enjoyable for the family. Like many middle class, working households, we do not have a lot of extra income so we have done the work ourselves. Over time we have added a nice two level deck, swimming pool, and our latest addition includes a patio area with a swing, chairs and hammock around a fire pit. Had we hired all of this done, it would easily be over $30,000. However, my husband does construction work on the side and we were lucky enough to be able to do everything ourselves and were given the pool for free. Our backyard area has become a nice place for the family to enjoy and a great place for summer cook- outs and get-togethers. We have learned a lot from each project.
Carefully Plan before you Start
Whenever starting a project of any kind, I like to do a simple sketch first. There is just something about having a visual that allows you to work out any unforeseen issues. It allows you to space everything out evenly and make concessions for any landscaping, plant life or outside structures. It is also important to take pets into consideration, you want to make sure that they are not going to destroy any of your new additions. We had thought about putting sand down around the fire pit to make a beachy area instead of using a brick patio, but thought better of it when we realized the cat may see it as a giant litter box. It is also important to build with the future in mind. We plan to add a hot tub and a fountain with a pond later on, so we made sure to leave enough space.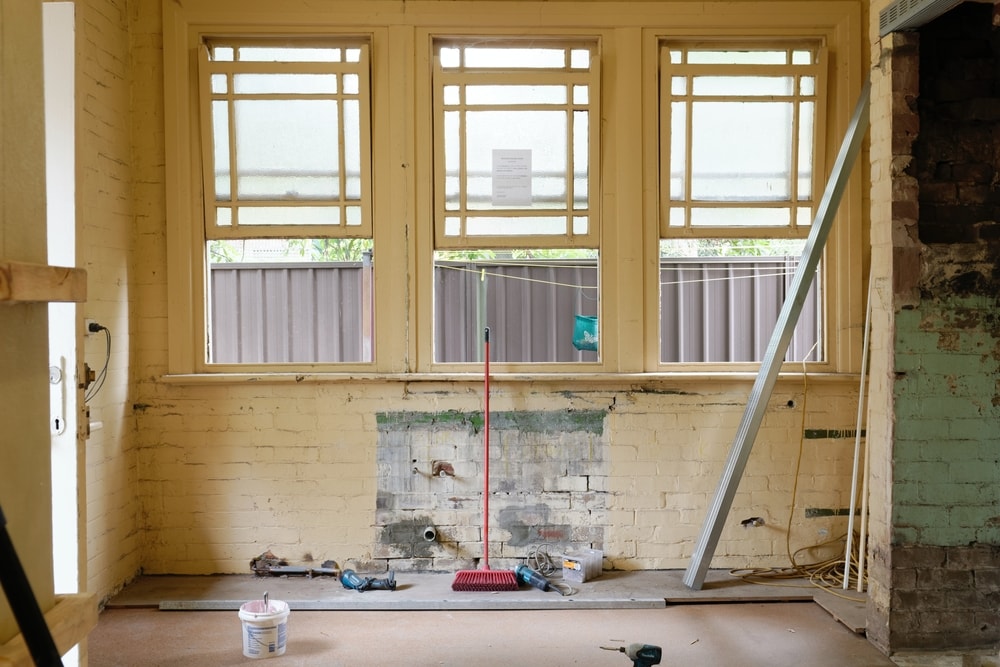 Keep it Simple
If your outdoor project is too elaborate, you may end up not being able to finish it. Make sure that you have the ability to do whatever it is on your own or have the appropriate help lined up. The last thing you want is a half-finished project that looks worse than what you started with. Start out small and you can always add on later. We have added on slowly as money and time allowed. If there are certain tools that would simplify the job, most hardware stores allow you to rent tools for a daily charge. When putting in our pool, we borrowed a tamper from my father-in-law to help flatten out the ground and make it level underneath. This made the job go so much smoother. Also make sure that you plan out enough time to finish the project; perhaps take an extra day off of work or plan on a long holiday weekend.
Allot Extra Money
The whole idea of doing it yourself is to save money; you do not want to have to pay someone extra to fix your mistakes. Make sure to plan appropriately for the job from the beginning. Go to the hardware store and price out all of the items you are going to need before you start. Make sure you allot extra money in your budget for hidden costs. There always ends up being something extra you have to get that you were not planning on. I do not think I have ever finished a home remodeling project under budget.
Don't be Afraid to Ask for Help
The most important advice I can give is to use whatever help you can get. When remodeling our backyard, we used the resources at hand. My husband is very knowledgeable, but if there were things he did not know, he asked his dad or grandpa. Don't be afraid to ask for help from other people who have done similar projects. They may be able to give you some pointers that will save you time and money. When gathering supplies, talk to the hardware store workers and ask for recommendations. Many of them have experience with home remodeling and are very educated. The internet can also be a wealth of information. Research what others have said about similar projects. You can always learn from other people's mistakes. We have frequently figured out how to do things by watching a YouTube video or reading an online article. Whenever you do something for the first time, you learn a lot, and it doesn't hurt to learn from what has and hasn't worked for others.
If you are looking for a kitchen remodeler in Phoenix, AZ – Please call AZ granite & Remodeling Today at (602) 759-9000.